The?Quick Dowelling Jig?is an amazing repair jig and exceptionally handy addition to any tool collection. its compact design lets you work where you need to most, and it gives you what you need to start building wood joints that will last the life of your creation.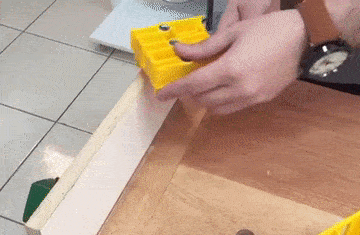 With?Quick Dowelling Jig, you can build bookshelves and storage projects for your home. It's also great for creating DIY Projects, and other home improvement projects.?Quick Dowelling Jig?can also be used portably to make lasting repairs around your home.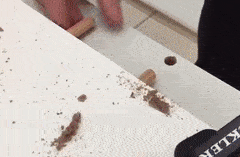 Features:?
Quick jig peg that self-centers within boards to make fast, accurate positioning joints.
Capable of edge-to-edge, T, and edge-to-corner joints.
Made of impact resistant plastic.
Can be used on cards up to 31mm thick.
Adapts 6, 8 and 10mm drills.
Specifications:
Material: Plastic + metal
Color: Yellow?
Use: Wood dowel drilling
Drill Brush: 6/8/10mm
Package Includes:
1*Quick Dowelling Jig